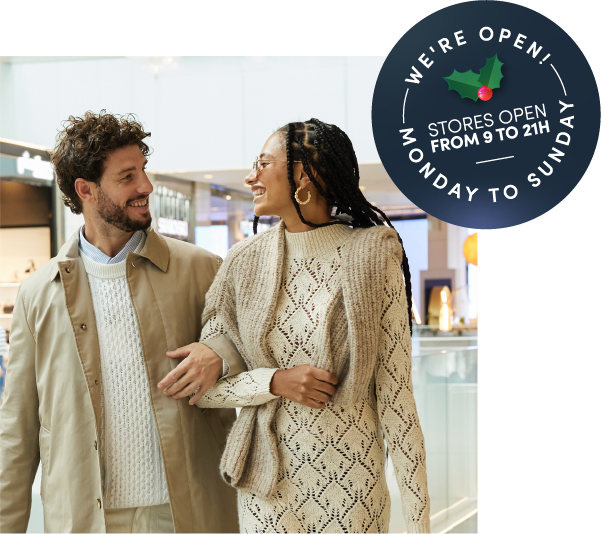 We are open for you to have a Christmas full of joy
Enjoy an unparalleled Christmas atmosphere, an exquisite commercial, gastronomic and leisure offer.
During the Christmas season, we are also here for you, so that you have everything at your fingertips. And to your question: yes, stores are open too!
Except 25/12, 26/12 and 1/1/2024