Dàmaris Gelabert
Music for children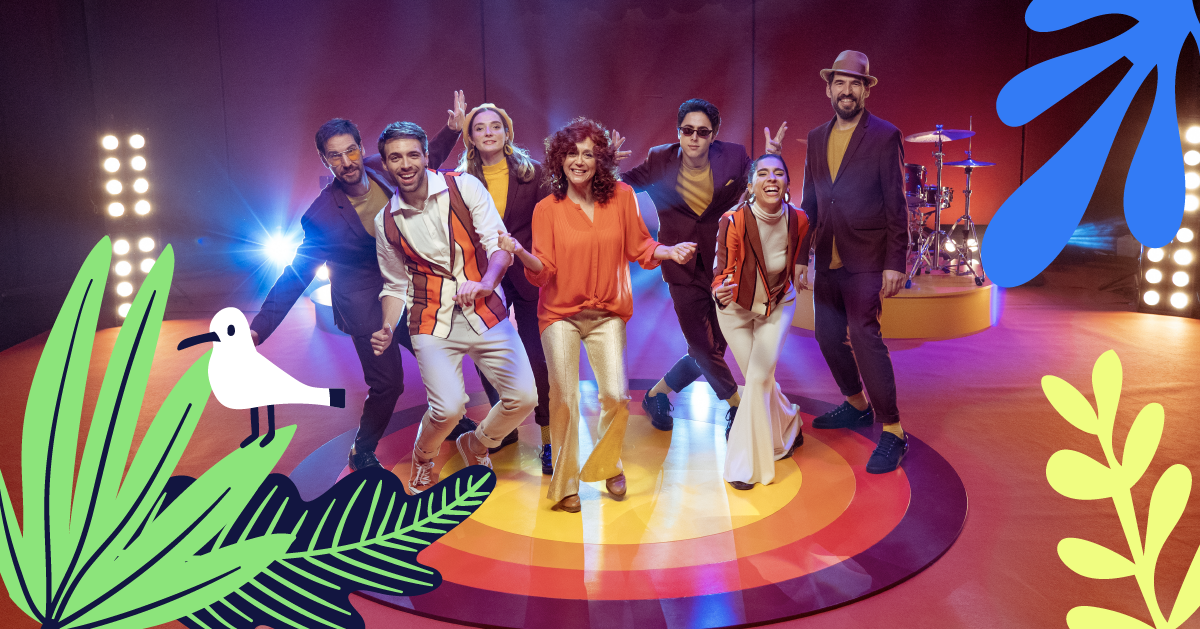 Friday 1 of July at 19:30h Audience: Family Free admission - Limited capacity

We present "Mou El Cos", the vibrant live show by Dàmaris Gelabert and her band "La música y el cuerpo no se pueden separar". This is the motto of this concert by Dàmaris Gelabert and his band, which proposes to families dancing with the rhythm and choreography of various styles: funk, disco, salsa, country, polka, Celtic, jazz...

A repertoire based on his most popular songs mixed with new ones in a luxurious format. In "Mou el Cos" three young talents play along Dàmaris: Julen, one of the most popular singers of the moment, Laia, daughter of Dàmaris, and Clara Martínez as choreographer and tap dancer in some of the songs.