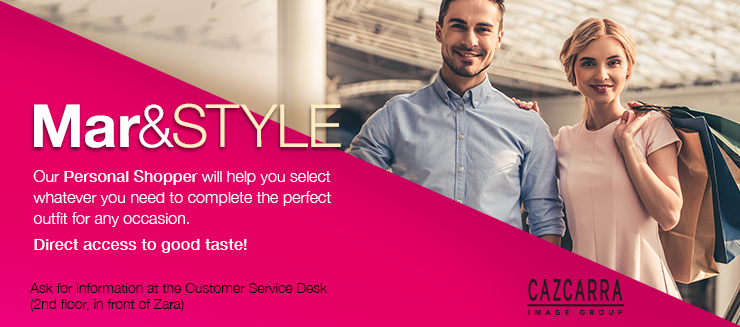 Personal Shopper Service in Diagonal Mar
Do you want to buy clothes with the assurance that you look good? Do you need some help to improve your style or maybe to help someone else improve their look?
Now in Diagonal Mar we have teamed up with Cazcarra to make this happen with our new personal shopper service.
We provide you with a personalized shopping experience which takes into account your style, needs and budget. We give you the choices and you decide the rest!
Every Friday from 4pm to 9pm, you can find our personal shopper team next to the customer service desk on the second floor. Here you can see free what clothes and colors suit your look, and find the perfect shades of make-up to suit your complexion.
For more information visit: https://www.diagonalmarcentre.es/en/personal-shopper
¿Where? Customer Service Desk (second floor, in front of Zara)
¿When? Every friday from 5 p.m. to 9 p.m.