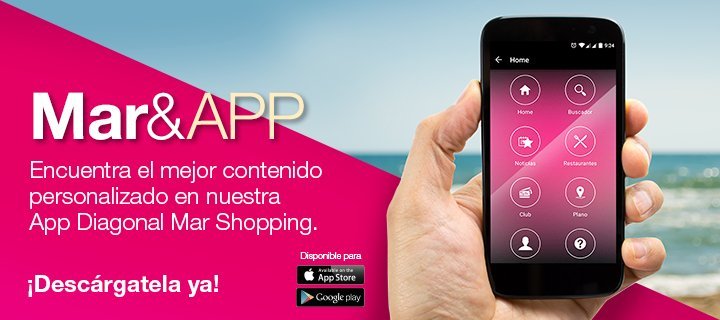 DIAGONAL MAR APP
Diagonal Mar Shopping offers you a unique shopping experience through a new mobile application with personalized content based on your tastes and preferences. Enjoy the latest news, special offers and events that will make each of your visits unforgettable.
The best shopping experience in the palm of your hand.
Download the new FREE app now on Google Play (Android) and iTunes!