Zara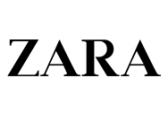 93 356 03 47
Level2
Fashion
Zara is still one of the top fashion brands, with more than 1,950 stores located worldwide.
Its philosophy is to provide its customers with collections based on the most absolute comfort and freedom. Stylish clothes, but practical, that end up complementing its most successful collections.
Zara and its equipment of stores
The creative team of Zara is formed by a group of highly qualified professionals; more than 200 people are part of it.
Belonging to Inditex, Zara is one of the most recognized brands of international fashion, able to combine design, manufacture, distribution and sale back. All through an extensive network of own shops.
Come to visit Zara Barcelona
The commitment to the environment is another factor that Zara highlights of its work. For the firm, the responsibility for the emission of pollutants and recycling are essential to ensure a proper service.
Come to visit Zara Barcelona and discover the intensity of the most absolute fashion, through elaborate and modern designs.
In Diagonal Mar Shopping Centre, we have a Zara store that you cannot miss, if you consider yourself an absolute lover of sewing and clothing. What are you waiting for?
Duis aute irure dolor in reprehenderit in voluptate velit esse cillum dolore eu fugiat nulla pariatur. Excepteur sint occaecat cupidatat non proident, sunt in culpa qui officia deserunt mollit anim id est laborum.